About Gender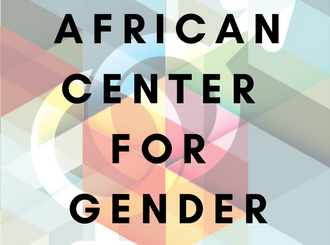 Our focus
The African Centre for Gender (ACG) provides technical support to member States to address gender inequality and women's empowerment through developing tools and providing evidence for policy formulation and effective implementation. It also facilitates the tracking and monitoring of the implementation of the agreed commitments and declarations.
 The Centre's strategy includes undertaking analytical work and identifying  good practices for member States to adapt in order to sharpen their approaches in addressing gender inequality – for instance through the  African Women's Report.  It has also developed a unique tool, the Gender and Development Index, to measure progress in the achievement of gender equality in Africa. The work of the Centre includes initiatives such as time-use studies, gender and macro-economic modeling, and gender statistics.
Additionally, it has galvanized an active network through online knowledge platforms to engage national gender machineries and civil society. These platforms include the African Women's Rights Observatory and the E-network of National Gender Machineries.  The Centre is also responsible for ensuring that the gender dimension is integrated into all the work of the ECA. 

Statutory Meeting
Committee on Gender and Social Development