DITE for Africa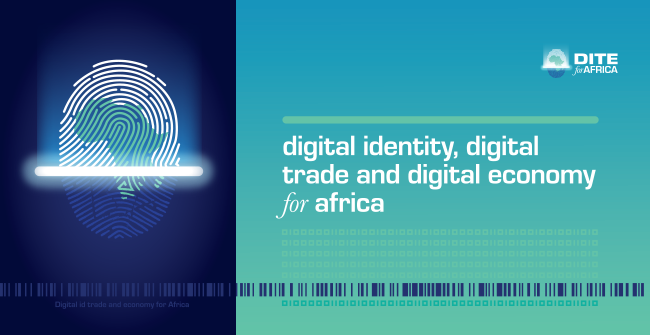 What are the benefits of Digital ID, Digital Trade, and Digital Economy in Africa?
Digitalization is shaping today's global economic relations. Digital trade has established a considerable footprint, with business-to-business e-commerce transactions estimated to be worth over $15 trillion annually, and business-to-customer transactions a further $1 trillion. African e-commerce is also rapidly growing, at an estimated annual rate of 40%. Indeed, the digital economy in Africa is expected to grow to over $300 billion by 2025 (McKinsey, 2013), on the back of massive mobile penetration, among other technologies.
---
Read More
---
Our current work at ECA on DITE for Africa
The Economic Commission for Africa (ECA) is working with the African Union Commission on a Digital Identity, Digital Trade and Digital Economy initiative to support member countries to fully harness the digital potential, and to exploit the benefits of digitalization for the continent's development. This work is being done in tandem with the UN-World Bank joint initiative on Legal Identity Agenda, and also in collaboration with partners including Omidyar Network, Rockefeller Foundation and the World Bank. The work builds on ongoing work on the continent, including the strengthening of CRVS systems and the fostering of a vibrant and inclusive digital economy.